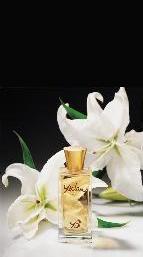 Yeslam, a bin ladin product

The Concept
YESLAM is a profound yet gentle message in a bottle for her, for him, and for all who long for inner peace, serenity and blessings in the wonderful world of fragrant bliss.
The distinctive colours and the medley of floral spicy and woody bouquets were the inspiration behind this fragrance, created for a worldwide appeal.
This unique fragrance embodies the concept of being twice blessed in today's fast moving world of pressure and haste, it showers its qualities of deep serenity, inner happiness and profound tranquility on those who offer it and those who wear it.